Our team
A whole staff of top programmers is working on our robots! Thanks to their commitment and skills, WEEGREE ONE is the best job on the market.
Grzegorz
Chief Executive Officer
Tomasz
Chief Operating Officer
Łukasz
Chief Robotics Officer
Janusz
Chief Commercial Officer
Jarek
Chief International Officer
Przemysław
Chief Technology Officer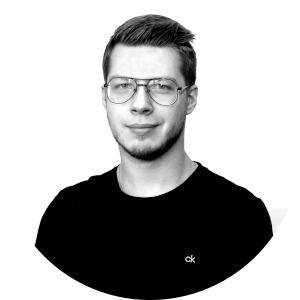 dr hab. inż. Ryszard
Humanoid Robot Developer
dr inż. Arkadiusz
Humanoid Robot Developer
dr inż. Michał
Humanoid Robot Developer
Oleksandr
Humanoid Robot Developer
Michał
Senior Marketing Officer
Join the Weegree IT department h1>
Are you looking for a unique job in an innovative company dealing, among other things, with humanoid robots?
We specialize not only in robotics but also develop many other projects. For over 13 years we have been specialists in the field of employee outsourcing, we create modern ATS systems and job portals. We work with clients from Belgium, the Netherlands and Poland. Reliability, high quality and individual approach to each project are our greatest strengths. Many years of experience allows us to understand the needs of the market, which results in building long-term relationships. Apply and learn about the Weegree One project from the inside.
Got any questions?
Łukasz Dudek
Senior Sales Officer
WRITE TO US
If you have questions about Weegree One write to us and we will contact you immediately.